THANK YOU FOR YOUR FEEDBACK!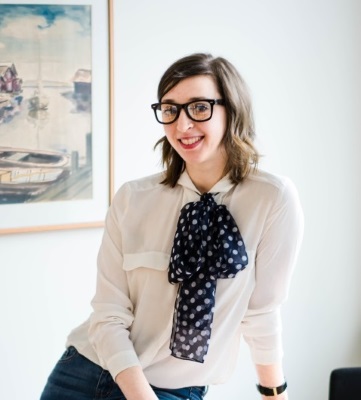 ---
Yanina is a very professional and committed personal stylist. She generously shares her knowledge and time, to, as in my case, finally understand how and why it is good to build a basic wardrobe, which suits me and my style / figure. 😊 Thank you for an inspiring and educational afternoon, which I will have use for both privately and professionally (as a lecturer) for many years to come
---
Yanina is the best! She is knowledgeable, committed & knows fashion! Getting your dream wardrobe together takes time, but is so much easier with the right tools. I booked wardrobe revision and shopping day, and am so heavenly happy. I have gained a greater understanding of why I, e.g. do not feel good in some clothes etc. What I should think about before purchasing, etc. Can warmly recommend everyone to invest in themselves in this way 🙂
---
Yanina is professional, organized, attentive to details, understanding and listening. I gladly recommend her to everyone who needs guidance in finding, fine-tuning or defining their style.
---
Many thanks Yanina for a very nice and rewarding meeting! Especially appreciate that you describe it as a systematic process to get to the wardrobe you want. With the different building blocks (the analogy with Lego) which can be both basic building blocks and the more fun special building blocks. Then even a fashion novice like me might finally get the wardrobe in order. Now I will try to find out what I have before I can make a list of everything I miss. Thanks again!
---
I'm really happy with Yanina's help in understanding how I can compose my wardrobe and expand my basic garments. She was serious, professional, listening and took her time. I also liked that we went to a store where I got to see and try basic garments and "spice garments" to understand more practically how different types of clothes work together. Wanted to shop right away, but she encouraged me to go through my own closet properly first so I know for sure what to supplement with. I needed to hear that 🙂
---
An incredibly good experience and service! I needed help updating my entire wardrobe as I had changed my body type and lost a lot of weight, and Yanina helped me find a complete capsule wardrobe. Very professionally done with a lot of preparation before so that you know that you will be heard and then during the shopping you get a lot of help without any pressure or compulsion to buy something that you do not really like. Everything is done but consideration for what you have at home and so you can style everything together. Then you get a document that you can always go back to when you have thoughts on how to style and update and more. I am incredibly happy and highly recommend to anyone who needs help with their wardrobe and style.
---
A rewarding and good day! Good layout and many good tips! Recommended!
---
I am very happy with my style advice! Yanina showed concretely and pedagogically how you need to think to create a style to enjoy. She pointed out why I sometimes feel that I "have nothing to put on". Now I'm going to go through my closet with new eyes. Thanks!
---
I have never been fond of shopping for clothes. Thanks to Yanina, I will now be able to go into the clothing store with a curiosity instead of an "evil must". She really has an ability to start from the customer's wishes and needs.
---
I am very happy with my style advice. Yanina is so knowledgeable and professional, I got so much help, tips and knowledge. Felt so inspired. It was really worth the money. Now it feels fun to create my basic wardrobe and I have understood what my style is and how to use it, as well as how I can conjure up clothes to thrive. Yanina did a solid job before our meeting and I also received support and pep afterwards via email, which felt generous and caring.
---
Due to the pandemic, it was a Zoom meeting instead of a physical meeting and it worked great! A very clear and educational PowerPoint presentation and many good tips on how to think. Also tips on jeans models that could work for me, time to ask questions, a couple of aha-things that I have not thought of etc. Thank you so much!
---
An amazing woman who really knows her stuff! Yanina puts time and commitment into each customer and is very accommodating! Really happy with my time with Yanina!
---
Yanina is super committed, professional, knowledgeable and very warm and nice. Before I went to the meeting with Yanina, I was a little doubtful if it was the right decision, but now I know that it was the most interesting three hours I have had lately and it is worth the money. Highly recommend her if you need help with the wardrobe.
---
A huge thank you for all the great help I received from you, Yanina! Amazing that you put in so much time and commitment. I'm really grateful that you help me get a new perspective on what suits me. I have had a really fun and very inspiring morning. I feel very happy and tagged to grab the rest of the wardrobe, shoes and accessories in the future. I can highly recommend you!
---
Thank you Yanina, for a great morning. I have learned a lot. My clothing anxiety has decreased drastically thanks to you & your professional tips. Very nice & down to earth person, you made me feel comfortable when we were looking for affordable garments. Highly recommend her when you need help with your wardrobe.
---
Yanina is professional and very nice! She helped me start building a working basic wardrobe and gave tips on where I could find affordable garments. Highly recommend her if you need help with your wardrobe!
---
Before I contacted Yanina, I was anxious about various events that I canceled because I never had anything suitable to wear. Going to stores and shopping for clothes was a nightmare, as I did not know what to buy that would fit together.
After Yanina's help, this has changed for the better! Now it's fun to go to stores and try on different outfits, thanks to the superb shopping lists of what and where I should look for. I have learned how to dress up and down my clothes so they fit different occasions, which is a relief! Yanina has been there to answer questions and given many good tips. Definitely worth the money!
---
I chose Style Analysis with Yanina and am incredibly happy with the result! Yanina explained in such an educational way that I no longer feel "lost" when choosing clothes in my wardrobe. Now I know how to dress for different occasions with the clothes I have, how I can mix-n-match with "spices" and basics. I got confirmation when my partner sang "pretty woman…" When it happened, you know that Yanina did a great job! If you feel "lost" in your closet like I did and need help, I highly recommend that you contact Yanina immediately!
---
For almost three hours I learned how to create a wardrobe with basic clothes and "spices". The importance of good underwear and how I lift and hide parts of the body, as I want.
---
Thank you very much for yesterday, it was very interesting and I have never thought about clothes that way. Now it will be great fun to go through the closet and see how I can use what I have and what I need more of. And also to now be able to buy things that suit me better. Thousand thanks!
---
A couple of hours with Yanina made me smile for the rest of the day. It was fun to get tips on how to bring out the best in yourself and how to organize your wardrobe. Recommend a meeting with Yanina.
---
So fun, nice, rewarding and so fast the two hours went in stores with Yanina! Thanks to Yanina's careful research about me before our meeting, she met very right in the suggestions for clothes we tried in the store. I got a lot of tips with me from this trip and also Yanina followed up by sending me pictures and comments on what I had tried as well as inspirational pictures.
I myself had received a gift card on Upplevelse.com which I used to book Yanina and it was very worth the money.
---
I'm so grateful for your help Yanina! It was a very nice, inspiring and enjoyable afternoon, where I got many good and useful tools to build on my wardrobe. Above all I got an 'aha experience' over why I'm so hard to find working combinations. After meeting you Yanina, I have a lot easier to use and combine the clothes I already have at home, and I think differently when I'm going to shop again. You are so professional and skilled and very inspiring! Just wish I met you earlier!
---
Thank you Yanina for inspirational hours. Yanina communicates easily and professionally. I feel that I now have more knowledge to develop my wardrobe to become significantly more useful!
---
I've got a wardrobe revision as a present from my family. Yanina was a nice and professional person whom I recommend to men. She made me comfortable in a quite unusual situation. I now look forward to shopping for clothes and choosing what to wear in the morning.
---
Thank you very much Yanina for incredibly inspiring and fun hours! You are very competent and I'm so impressed with how you've read my needs, what I want to convey, and my personality, amazing! I feel so inspired to dive in my own wardrobe and suddenly have an awareness of fit, lines, shape, how my figure is most appropriate. I have new self-confidence in clothes and style! Very grateful for that!! Big big thank you !!!
---
Yanina is a very pleasant and nice person. She does her work very carefully and uses the time in a fantastic way. The hours she spent with me gave me a wardrobe that makes me feel safe and comfortable. All ideas and tips afterwards are very good. It feels like I've got a new clothes-life! My self-esteem has become so much stronger and I feel very happy! Many, many thanks again!
---
A course (Style Coaching) that has changed my view of myself, gave me my wardrobe back and confidence I did not know I had. Yanina is demanding, but amazing in her commitment. A course for those who want to build yourself and your wardrobe from scratch. Highly recommended, well worth the investment.
---
Thanks for a pleasant and inspiring morning! It gave me a lot of inspiration and more knowledge about clothes, style and wardrobe. Should really try to bring order to it now!
---
Thank You, Yanina! She is really professional in her work with clothes and styles. She taught me to think different about my clothes and gave me advice about how the clothes can make my body look different. I had an interesting day and I can recommend her! Thanks again!
---
Thank you for a very interesting and rewarding day. A lot to take in, but clearly something that I will have a lot of use out of. Can recommend Yanina
---
Thanks for all the good advice, Yanina !
---
Thank you for a very inspiring day! Have learned a lot and will continue learning. Would highly recommend Yanina !!
---
Thank you for the great analysis!
---
Thank you for shopping marathon on the worst day – Black Friday. Now I have a good base. Good luck with your business – no doubt that you are good at this!
---
Yanina visited me for a wardrobe revision. She was so efficient! For many years I have tried to clean out my closet, but I have always ended up putting half of my clothes back. This time was different because Yanina really knows her stuff. I have never slept so well after a wardrobe purge. I feel so relieved. She is methodical, efficient, and clear. Without doubt I can definitely recommend her <3
---
So incredibly grateful for all the work Yanina put on me! So fantastically well everything turned out, feels so right, with all the color, clothing, hair and style after Yanina's many fine tips. I've been fortunate to win the whole concept in a competition, and so incredibly happy and grateful I feel about everything. So I can warmly recommend a styling analysis of Yanina. With such a talented and knowledgeable woman who can really do such a good analysis it may just not be anything but the best ❤️ color analysis was just so good, it was the colors that I absolutely have not even glanced at before, I really feel I'll embrace every opportunity to purchase fine new clothes. So once again THANKS Yanina!
---
I am very grateful for the excellent work! I really liked how skillfully Yanina put together my base wardrobe and explained how to combine different textures and fabrics. I liked the way we worked together with combinations of outfits. With a professional approach Yanina helped me to create a new wardrobe with consideration to my body that had changed after childbirth. Many thanks for the work done and for my new style!!!
---
I would like to thank Yanina for my analysis! I love her approach to the matter of personal style. The analysis is done very well and very professionally. Her tips and advice help me look more fashionable and elegant. I really hope for her support in the future! Thanks again!
---
Yanina gjorde färganalysen för mig. Älskade att arbeta med henne. Hon förklarade allt väldigt begripligt och svarade på alla mina frågor. Underbart intressant person! Jag var väldigt glad och kommer att samarbeta igen.
---
I ordered service "Body shape analysis and personal style development". When I received the file it was the middle of the day, so I could not continue working and just kept reading. The file is written with humor and easy to read. I found many recommendations and examples of combinations, as well as many sources where I can find inspiration for following practice of new knowledge. Thank you so much for the analysis!
---
It is brilliant! I want to express my gratitude and admiration for the received "analysis"! Yanina has lifted my style to new heights. It seemed that I had tried everything before, but I have learned so much more interesting and individual choices, and found a lot of practical advice. The file is easy to read and understand. It is written for me personally, not just general recommendations. Some solutions initially seemed unusual, but applying them in practice, I was convinced that this was stylish and original. Thanks again!
---
Yanina made a Full Image Makeover for me. She picked up the style and colors of the clothes, hairstyles and makeup that are the most suitable. Even sunglasses! 🙂 Really very interesting and fits my inner world.
I want to say thank you so much!